GUEST GALLERY
I have a few fan submitted photos until I get my own figs up and going.
---
These are from lekw.

Paul Finlay's Prussians, Yorkshire, England




Paul's Russian Hordes!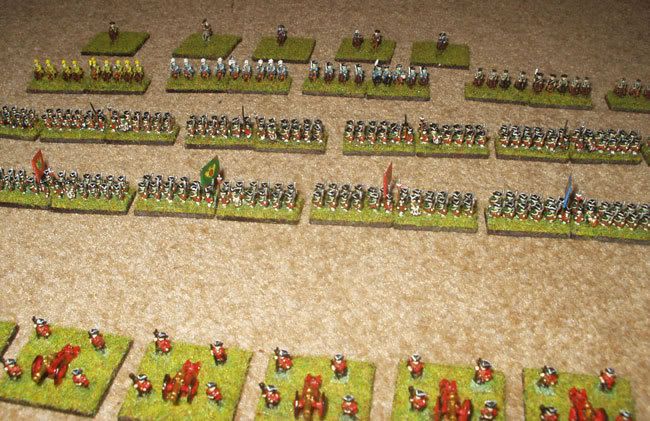 Some of Tom Primrose's excellently painted figures.


Excellent bases!


I especially like his basing with full increments between regiments. Something
I wish I would have explored before basing my troops.
---
---
Thanks for dropping by!
Please send any suggestions, improvements, and spelling errors to


This website is provided free of copyright and I hope you use it in any way you like!